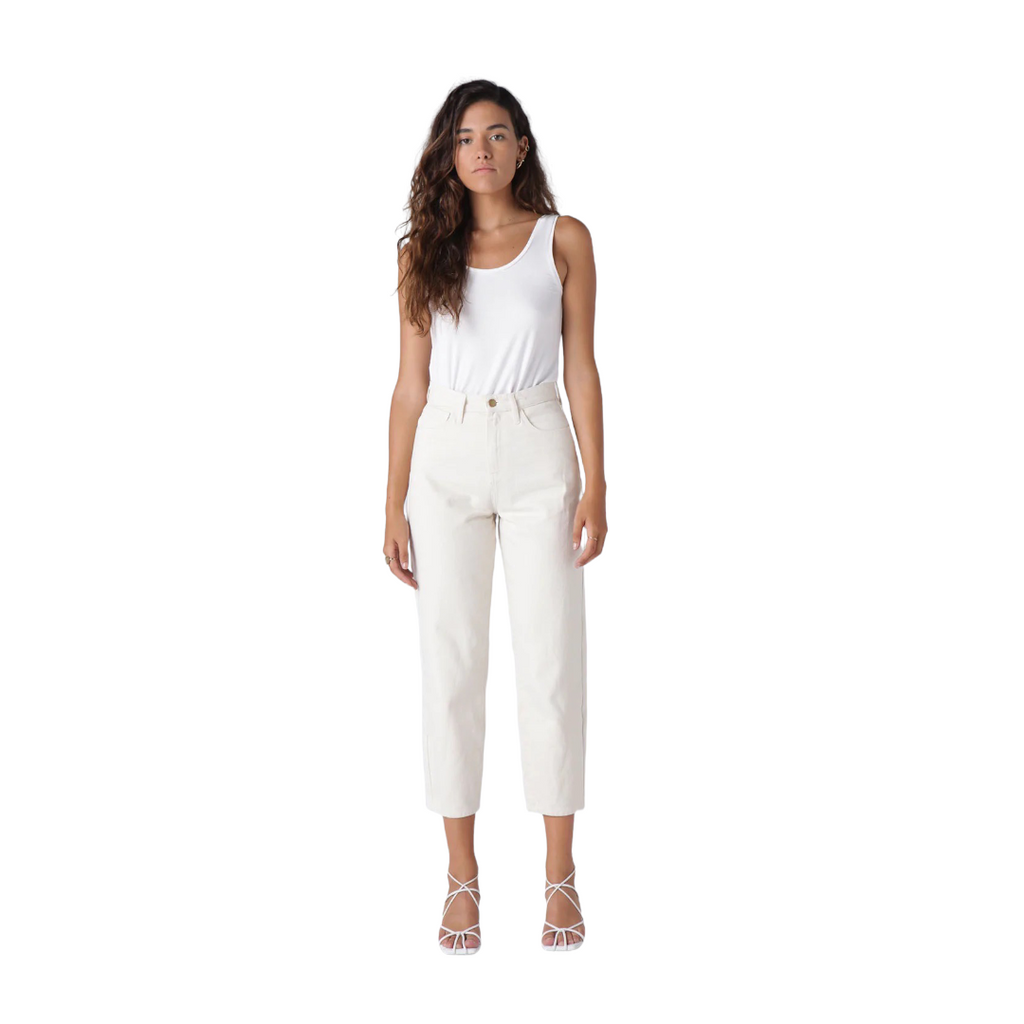 Triarchy Off White St. Tropez Crop
$92.50 USD $198.00 USD
The St. Tropez Crop sits high on your waist and drops down to a cropped ankle inseam with a more fitted leg. This classic pair is a must have in any closet.

Made from 100% organic cotton and completely chemical-free, Triarchy's off-white cotton is in its natural state: no dyes and no processes needed to obtain this gorgeous tone.

Triarchy is leading the sustainable denim space using ozone washing, nano bubbles, and laser techniques to ensure no part of the environment was harmed in making their jeans.