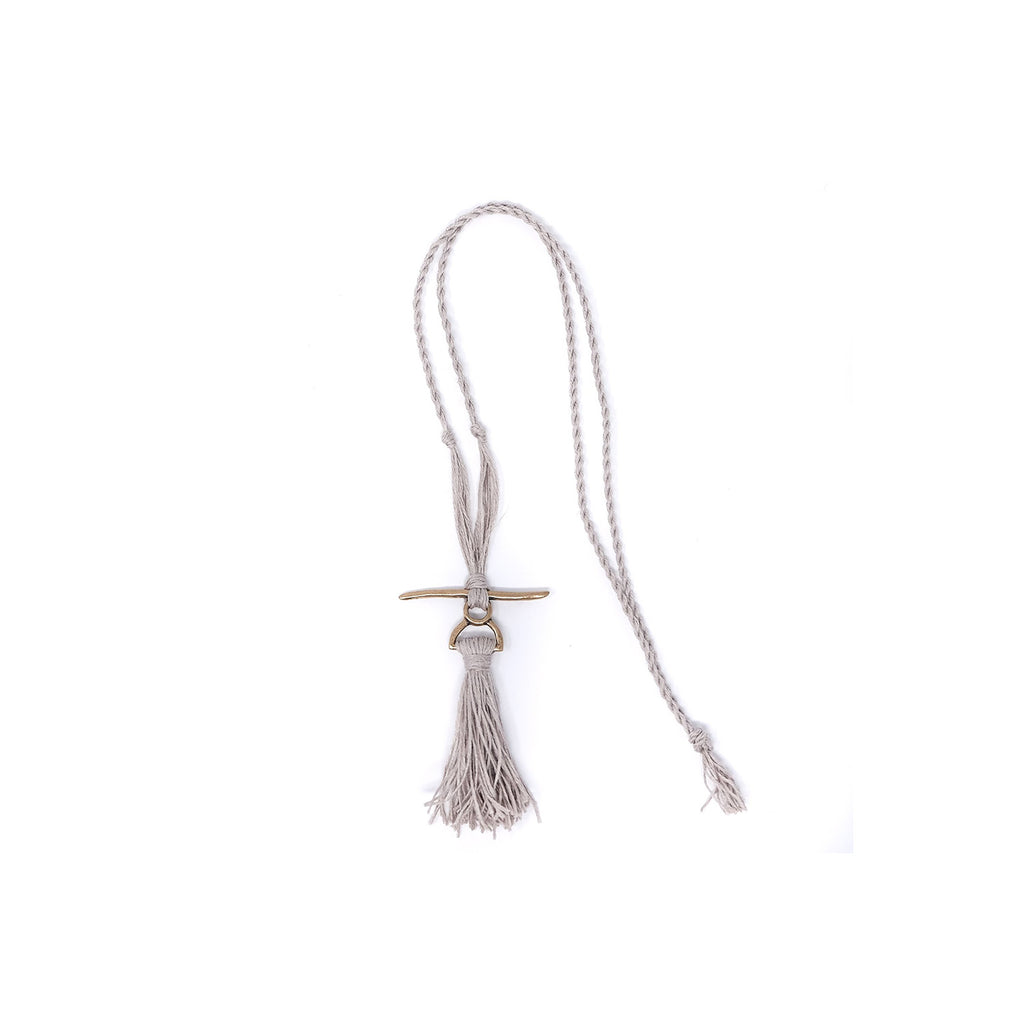 Catori Life Linen Tassel Amulet Necklace
$49.50 USD $118.00 USD
A beautiful and earthy amulet tassel necklace to empower the aspect of the divine feminine within us. The moon cycle honors our sacred tie to her rhythms and the circle has long been recognized to represent the divine feminine and unity. The arrow signifies direction and strength on your journey through life. If you feel a deep connection to the moon and the sacred feminine, or would like to strengthen this connection within yourself, this is a good amulet for you.

Bronze pendant hung on organic hand braided linen rope. 
Sustainably made pendant using recycled metals
Ethically made in the USA.