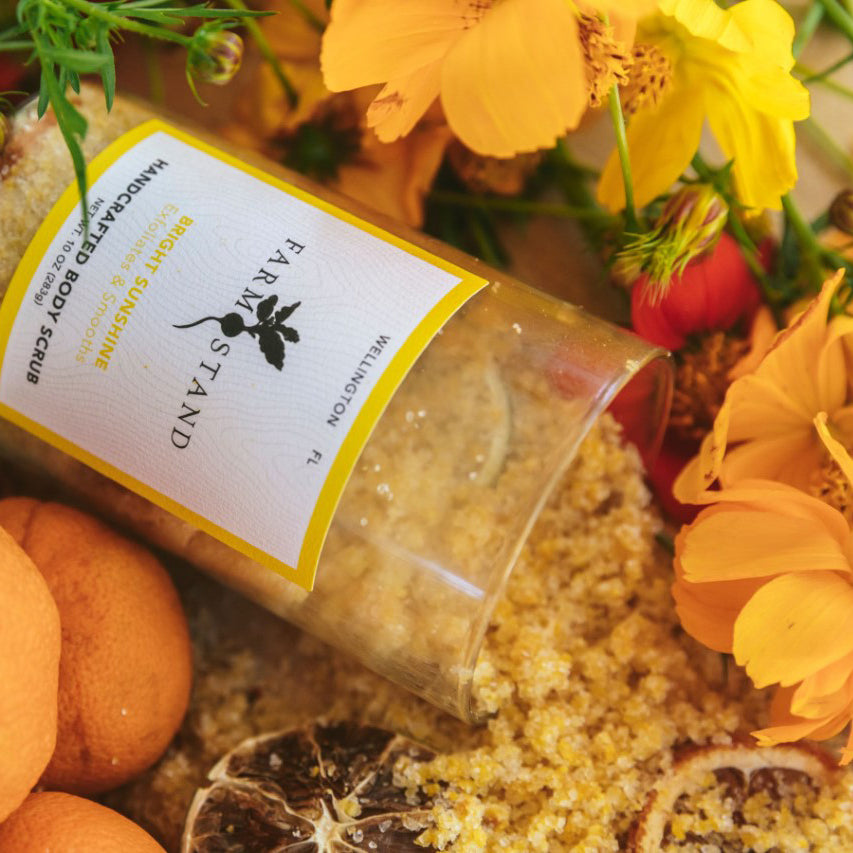 Farm Stand Bright Sunshine Body Scrub
$22.00 USD
While we embrace the beautiful marks on our skin – memories of our experiences, emotions, adventures, and sometimes battles – this citrus body scrub aims to soften  and firm the skin using natural ingredients, sourced directly from the Farm Stand garden. Apply on damp skin using gentle, circular motions for a light exfoliation and rinse with warm water.
What's Inside: Dead Sea Salt, Castile Soap, Rosemary Essential Oil, Grapefruit Essential Oil, Cedarwood Essential Oil, Citrus
10 oz | vegan | cruelty-free | handmade
For every body scrub sold, we donate a care package to a woman in need through our Farm Stand For Love Project.